Written by: Julius Byaruhanga
Uganda's performing arts are bearing yet another impact of a nationwide shutdown declared by President Yoweri Museveni as part of efforts to contain the second wave of the coronavirus outbreak.
The president ordered restrictions on movement of people, including use of public and private vehicles, motorcycles, and directed closure of several businesses up to at least 42 days, starting mid June, to roll back the spread of COVID-19. Like many countries affected by the COVID-19 epidemic, Uganda has banned public demonstrations and any kind of open-air events, a decision that has resulted in deprogramming of a large part of the cultural offerings.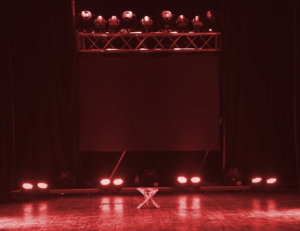 All sectors are affected by the COVID-19 pandemic but we are very much aware that the alternative and independent art scene is / will be particularly under pressure. Due to this outbreak rapidly raging throughout the world, we are experiencing an unprecedented historical time, and social and economic routines have been once again interrupted. More than ever, art remains an essential force to motivate and rejuvenate.​​​
As often in times of turmoil, people are resorting to culture: literature, music, films, photography, virtual museums, dance and theatre performances transferred online or initiated in outdoor settings, respecting the social distance rules. The arts continue to carry a tremendous power of uniting people, even in times when it is impossible to be together physically. Culture enhances people's well-being, inspires creative solutions, and empowers those who lack hope. The arts help to put the reality into perspective, to look at it critically and imagine a better future, even amidst the seemingly hopeless uncertainty. We are at the entry of a new reality, and it is up to us to find individual strength and collective resources to turn the crisis into a doorway to a better future. Culture is, undoubtedly, part of the solution.
The cultural sector in Uganda, in particular the performing arts, were the first to suffer from the early wave of national measures taken in response to the outbreak of COVID-19. Moreover, they still haven't been able to resume their regular activities, once the government starts softening their containment measures. Thus, the new lockdown, which is only a few weeks old, has already put millions of independent artists and small companies under existential threat.
Keiga Foundation calls upon the global artistic community to stand together in solidarity and creativity to deal with the current situation. Let us collect donations from those with the means to help. We intend to use this money to support freelance artists, in particular dancers and choreographers. We hope to work as the link between donors and artists to make sure this money supports as many Uganda artists as possible.
We welcome any contributions, however small they may be, if you can and want to afford them, and we're also grateful for everyone who helps us spread the word.
​
We thank you for your support and wish everyone in Uganda health and strength in these difficult times.
Keiga Foundation – Celebrating the Unity and Diversity of Humanity
– Contact Us For Additional Information:​​​​
  
Click Here