Charles Ezra Ferrell, SVP for Development and Global Programs at Keiga Foundation
appointed to Executive Council of the Association for the Study of African American Life and History (ASALH)
February 12, 2021 | Written by Charles Ezra Ferrell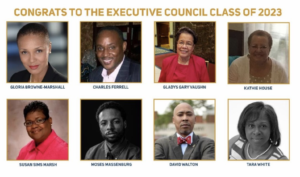 The Association for the Study of African American Life and History (ASALH) was established by Dr. Carter G. Woodson, the founder of Black History Month. It is led by its president, Evelyn Brooks Higginbotham of Harvard and its executive director Sylvia Cyrus. ASALH is the oldest Black heritage organization in the United States.
Charles Ezra Ferrell, SVP for Development and Global Programs at Keiga Foundation, was recently appointed to ASALH's Executive Council. He is a Lifetime Member of ASALH and also serves on its strategic planning and development committees. Ferrell was instrumental in forging the strategic partnership between ASALH and PBS Books and he curated ASALH's Black History Month Festival, February 28, 2021, 7 PM EST program featuring famed Kenyan author, Ngũgĩ wa Thiong'o, Ph.D. in conversation with author/moderator Sundiata Cha-Jua, Ph.D. and author/speaker Nubia Kai, Ph.D.
More details about this important program soon!
​