Keiga Foundation Appoints Rachel Catalina Germaine​​
Program Development and Marketing & Communications Intern
January 19, 2021 | Written by Rachel Germaine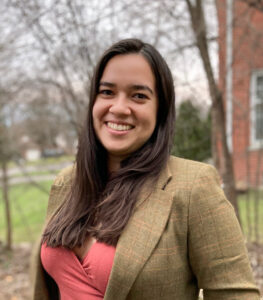 Rachel Catalina Germaine, a 3.5 GPA Master's candidate at the University of Michigan School of Social Work studying macro social work and community change, has been appointed to Program Development and Marketing & Communications Intern for Keiga Foundation.
Rachel has a strong background in art and design and is studying social work and community change to learn to incorporate her art and design experience into developing social justice-oriented programs. Her primary career objectives are assisting non-profit organizations in presenting a cohesive brand identity and boosting community outreach. Upon completing her graduate studies and internship, she will seek a career in program development and evaluation. She understands the power that creative expression has in fostering understanding and breaking down walls of perceived differences. Rachel has the heart of an activist and is eager to advocate for social justice, particularly issues focused on US Hispanic populations.
​Under the supervision of Charles Ezra Ferrell, SVP for Development and Global Programs and Field Instructor for the University of Michigan School of Social Work, Rachel will develop programs addressing US Hispanic social justice topics such as immigration, DACA, migrant worker rights, family separation issues at the border, and discrimination surrounding false accusations of criminality. She will also utilize state-of-the-art software to secure grant funding for Keiga Foundation's global diversity programs. Rachel will also work with Julian Traidl, Global Director for Marketing and Communications, to expand and share her marketing skills, assist in the improvement of web content management, develop an enterprise calendar, and design marketing collateral.
Rachel states, "Keiga Foundation provides me the opportunity to learn key program development and grant writing skills that will be crucial in securing a challenging career opportunity upon graduation, while simultaneously offering space for me to engage in the passions that I have cultivated for years: the exchange of cultures and ideas and social justice advocacy through the creative arts."
Ferrell adds, "The entire executive management team at Keiga Foundation joins me in welcoming Rachel Catalina Germaine to our team. We recognize that her well-honed creative skill sets, coupled with her passion for excellence and community service will bring immediate and sustained value to our growing organization."