The U.S. Department of State's Bureau of Educational and Cultural Affairs (ECA) in Uganda
awards Keiga Foundation just under $10,000 
October 22, 2020 | Written by Julian Traidl
The COVID-19 pandemic continues to have a detrimental impact on the world's population. The cultural arts community has been devastated, especially dancers. The dance scene in Uganda has been particularly under severe pressure.
A vital aspect of Keiga Foundation's mission, is to help dancers or choreographers from Uganda. We applied and won a grant from the U.S. Government to support Uganda's dance community.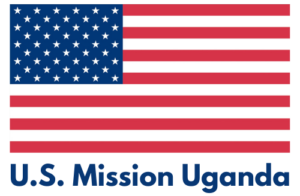 The U.S. Department of State's Bureau of Educational and Cultural Affairs (ECA) in Uganda awarded Keiga Foundation just under $10,000 to create a series of programs as a rapid response to support the Ugandan dance community during this COVID-19 crisis.
Keiga Foundation's Vice President for Cultural Affairs and renowned dancer and choreographer Jonas Byaruhanga stated:
"Over the last seven months, we have witnessed dancers and choreographers face extraordinary fiscal challenges as a result of the COVID-19 crisis. We continue to call on everyone to join us in supporting these artists so they may continue to illuminate our path forward from this prolonged pandemic. We would like to thank the US Embassy in Uganda for partnering with Keiga Foundation to support the dance community in Kampala."​